Client: Arkov
Web redesign
ARKOV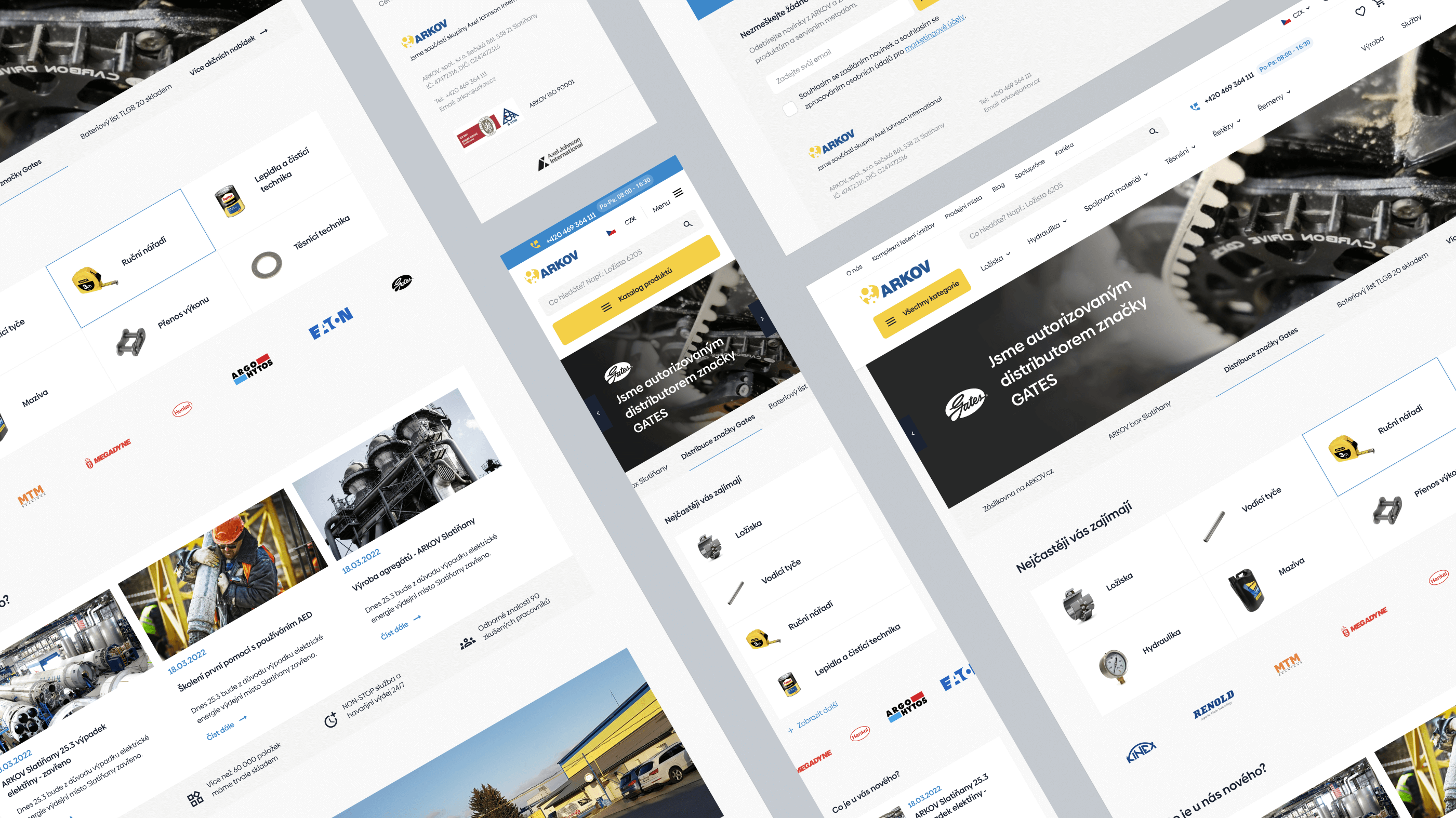 About the project
Arkov
We approached the redesign of Arkov's website with empathy for a target audience that appears conservative and more focused on performance and responsiveness, and more resistant to trends and graphically rich and challenging visuals.
The focus of our work was therefore a fine-tuned UX focused on speed of search and filtering in a large calatogue and a comfortable and accelerated shopping process. Moreover, we created everything with respect to the Arkov.cz brand and the technologies used on the backend and frontend.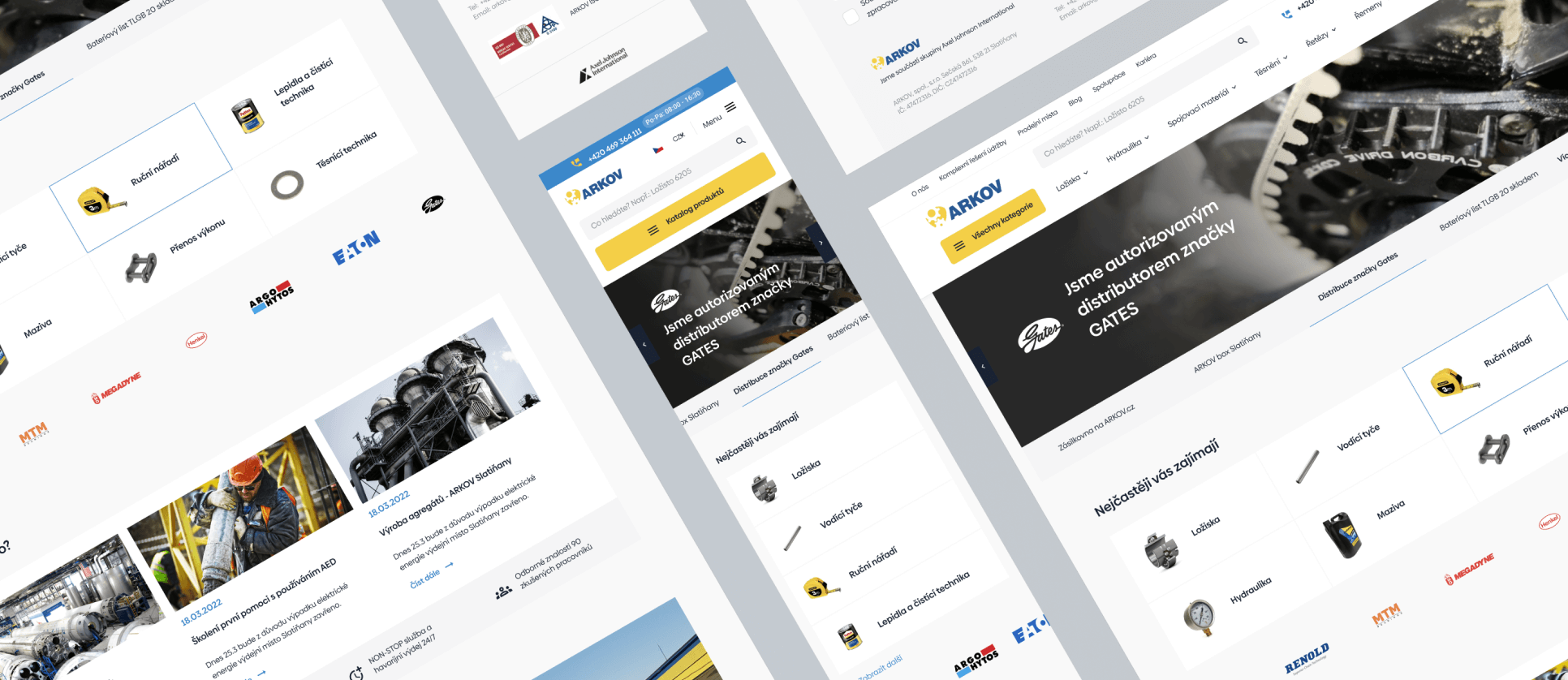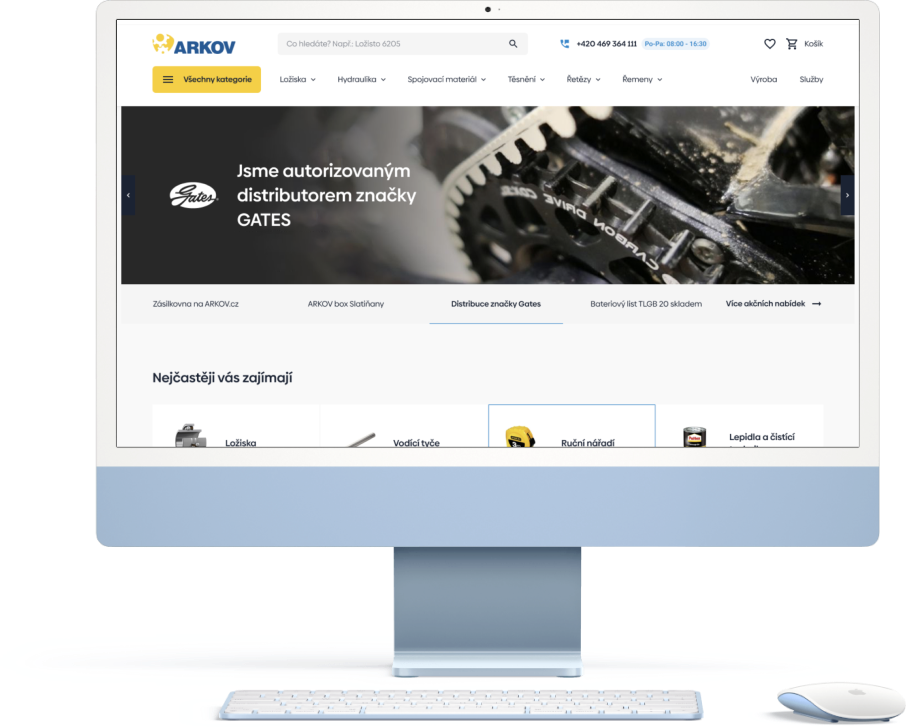 #FFFFFF
#DD2A59
#F4CF47
#3C88CA
Colors
Along with the new website design, we modified the basic set of 4 colours. We increased saturation and fullness for a better impression, and higher contrast.