Elixir Glassware
Elixir Glassware study
Exceptional glasses for unique moments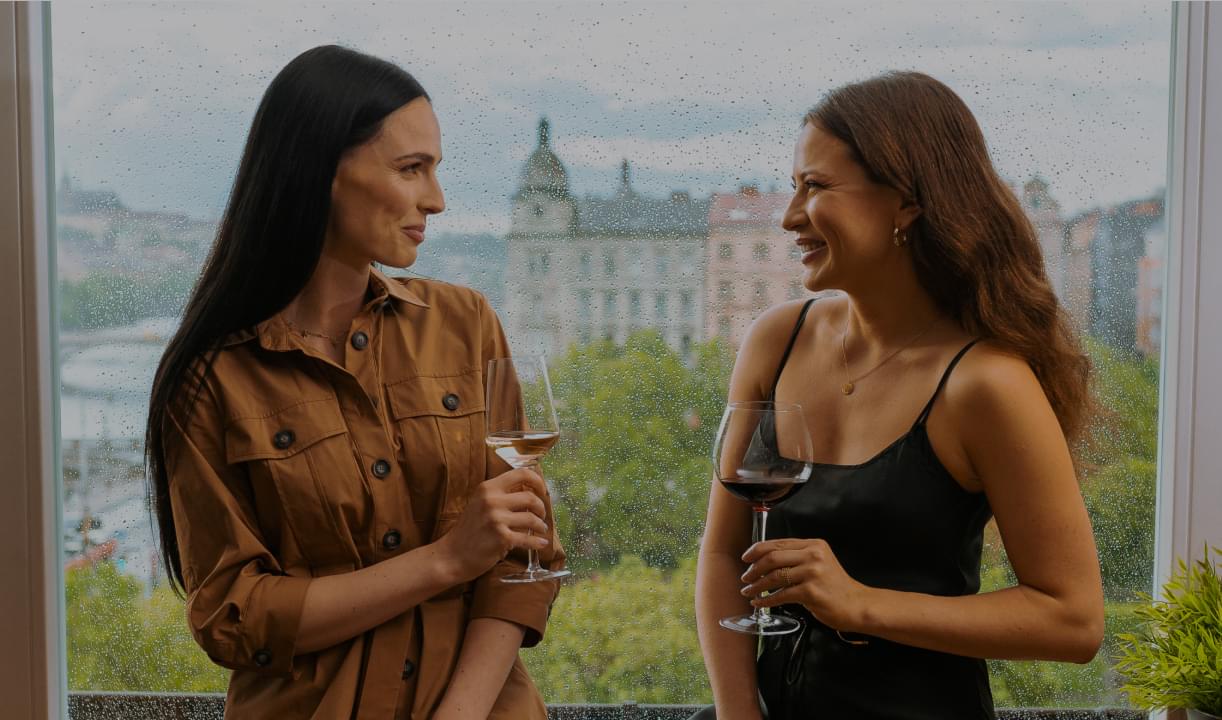 The beginning of our collaboration
Elixir Glassware is a designer glassware sold exclusively on Amazon for a discerning clientele mainly from the USA.
We were approached by Elixir to come up with and produce a brand video to showcase the brand on Amazon.com.
We wanted the video to be minimalist, elegant, and distressed; in short, one that matched the brand values as we felt they were according to the brief.
From the original concept of one brand video, the commission grew during the collaboration to include 13 short videos (bumpers), the aim of which was to clearly and engagingly present a specific product in line with the new visual communication of the brand, developed in the main spot.
Avant-garde, fresh, visually "cheeky" and yet minimalistic. Working with the relativity of time, defying gravity. The hero of each bumper is first of all the product, then the liquid (wine/champagne) and last but not least the light!
13 product
videos
17 hours
time
13 new
edited by
product
videos
Due to our satisfaction with the development of the video concepts, we agreed with the client to further extend the cooperation by adding product and brand photography, which were to be shot simultaneously on the brand video and bumper shoot.
The shoot involved 13 different glasses - 9 for wine (white and red) and 4 for champagne. For each type of glass, the shoot was shot in 3 different scenes based on an extensive and detailed photo brief from the client.
#Enjoy
Every
Sip
+39 product
photos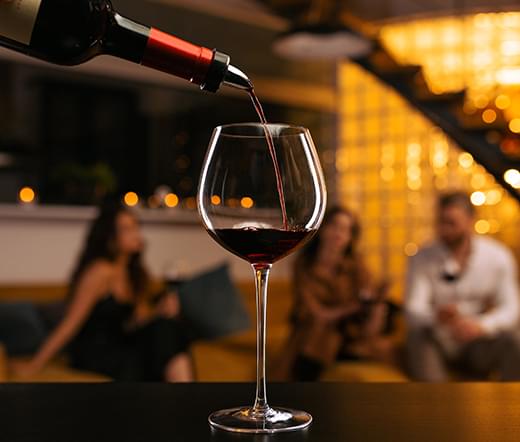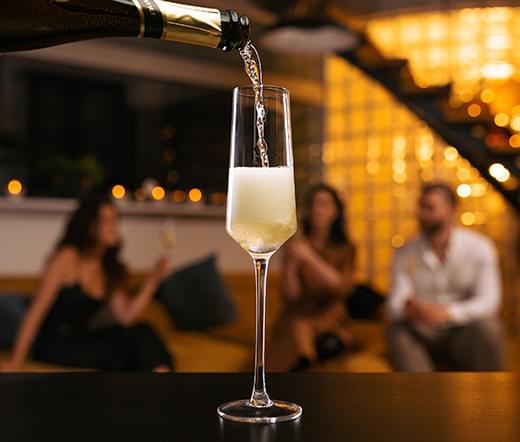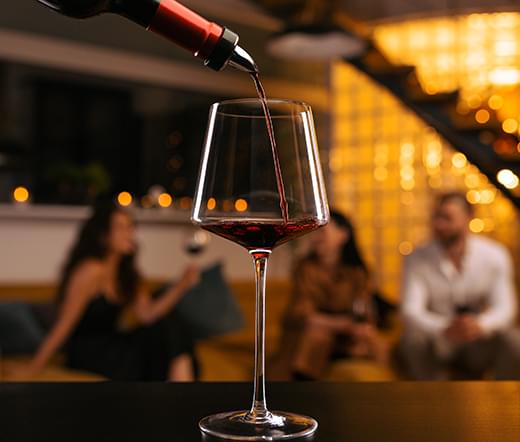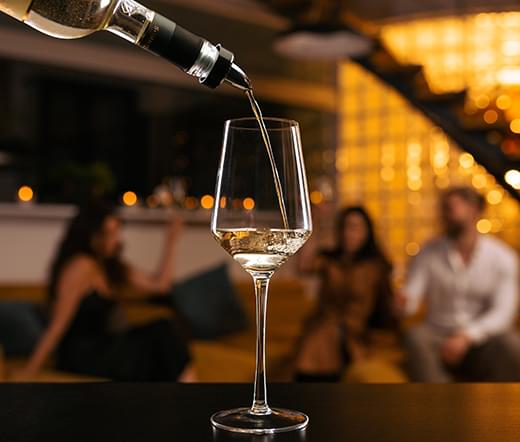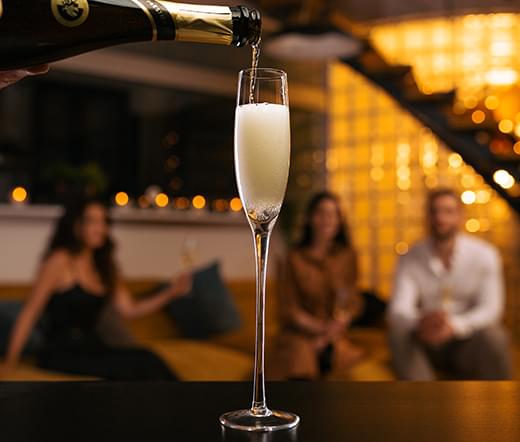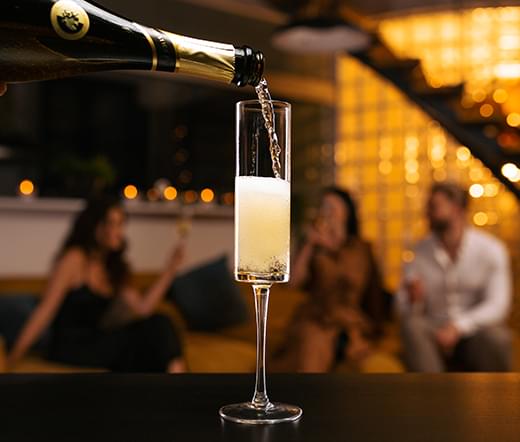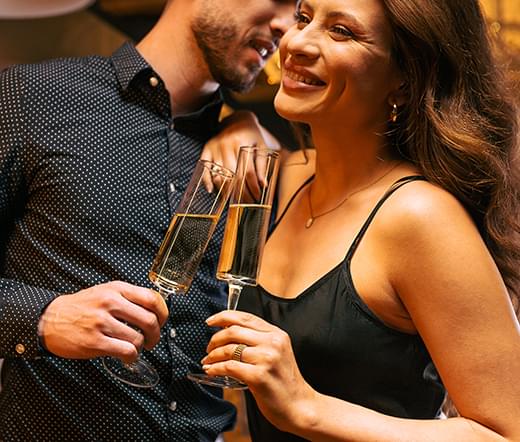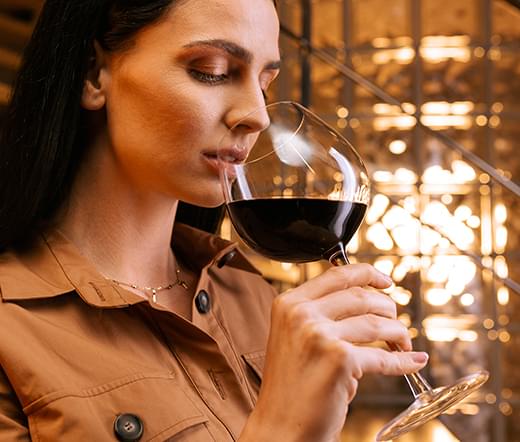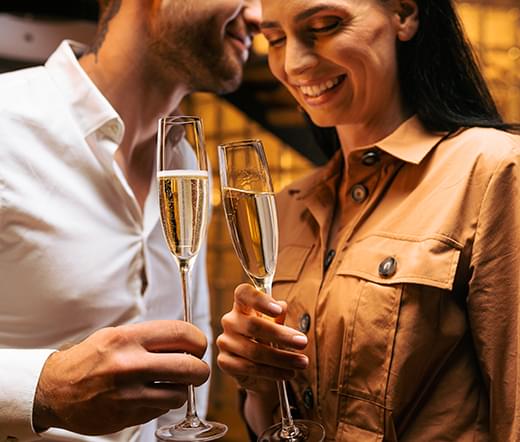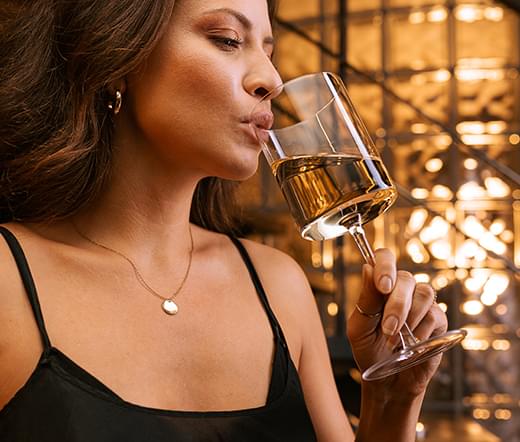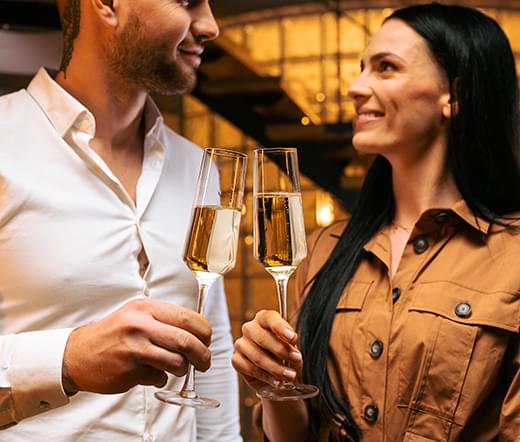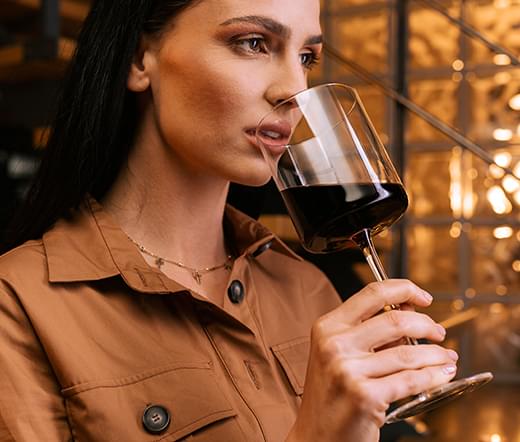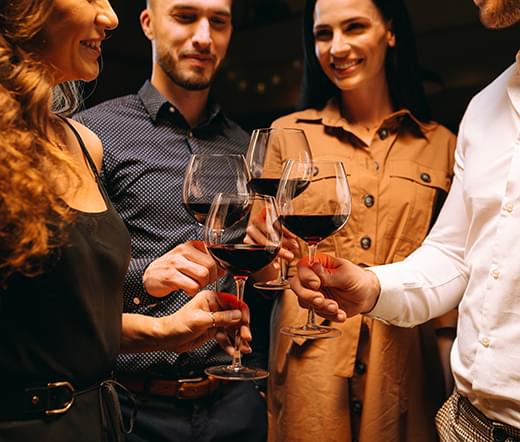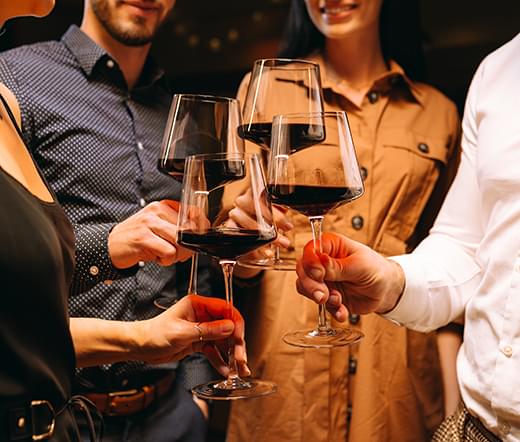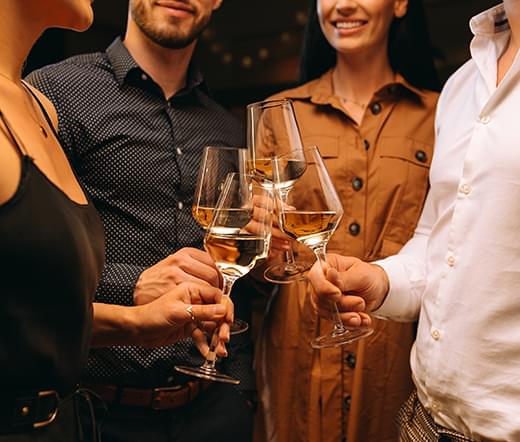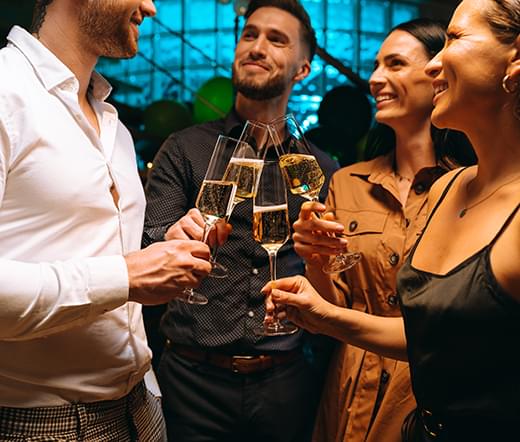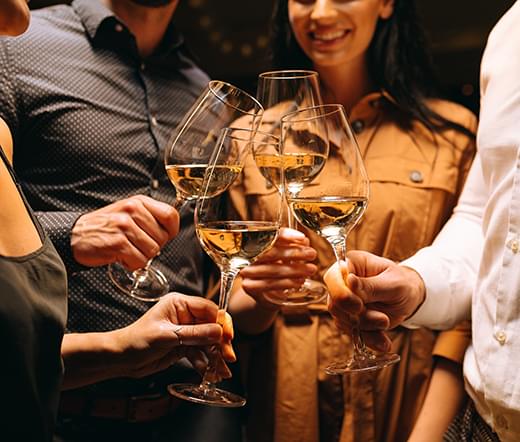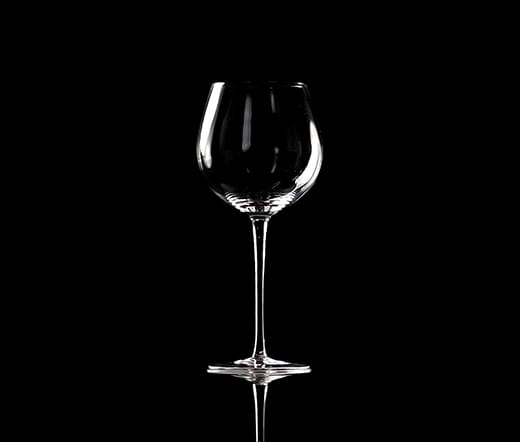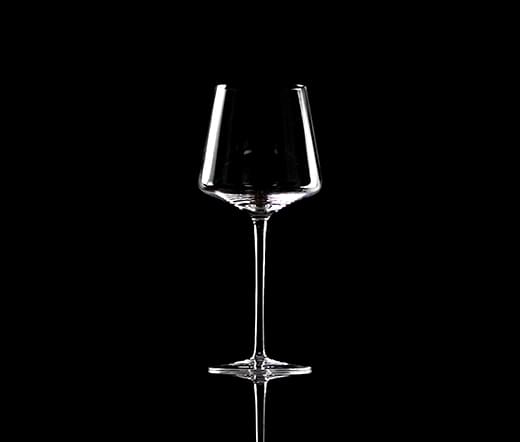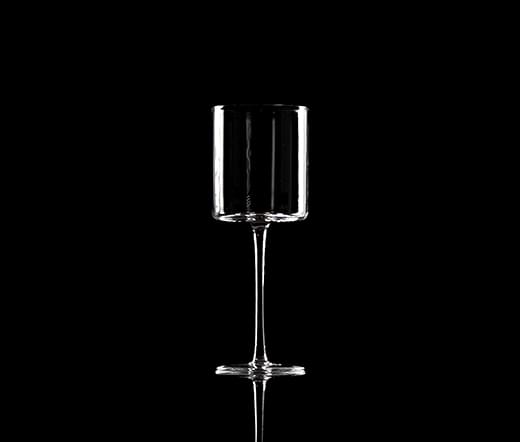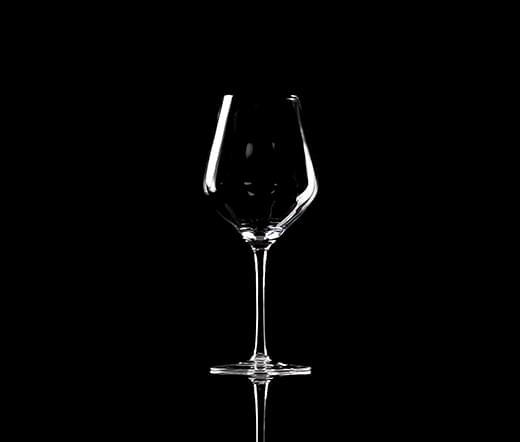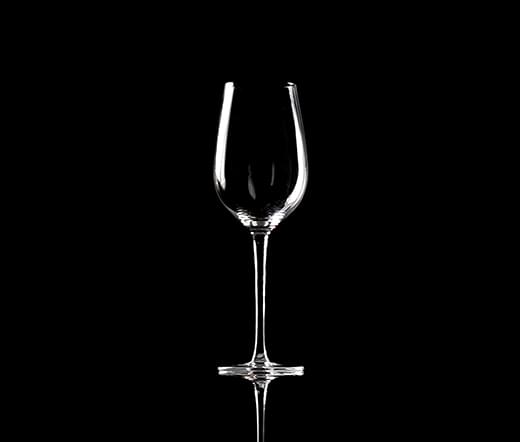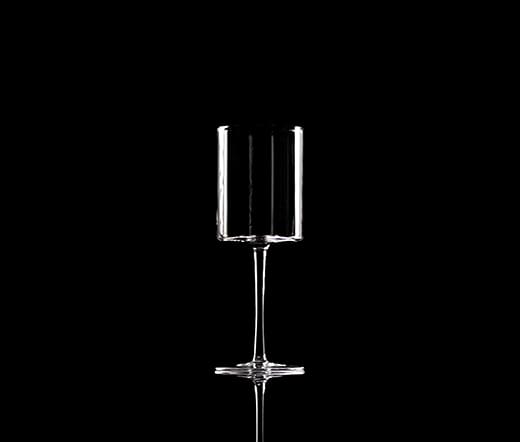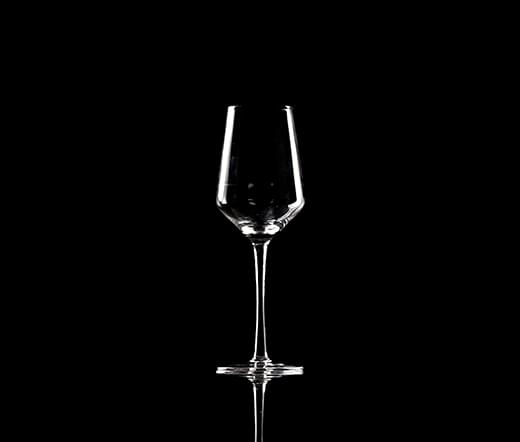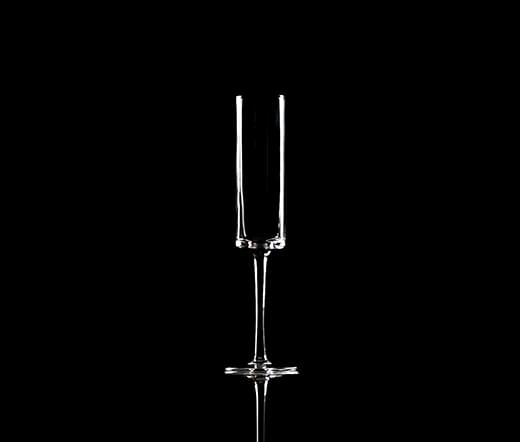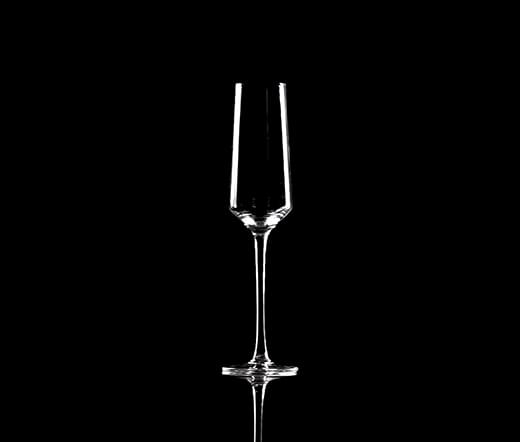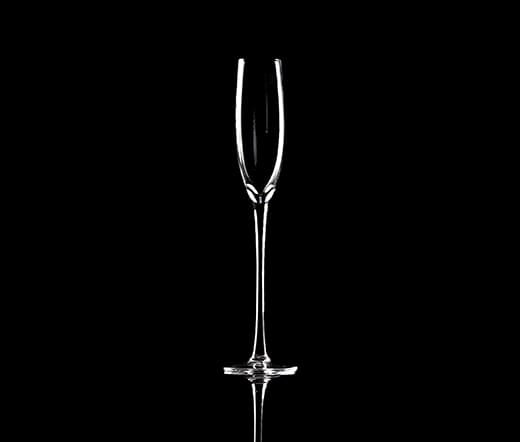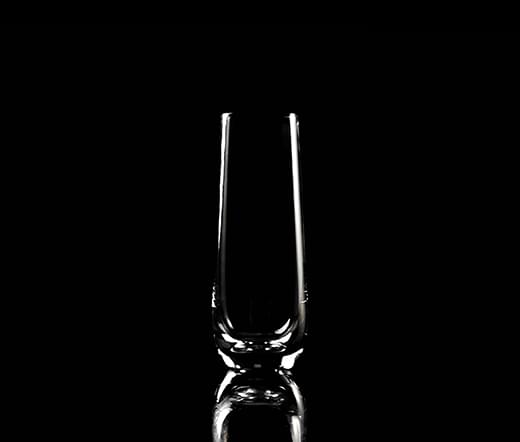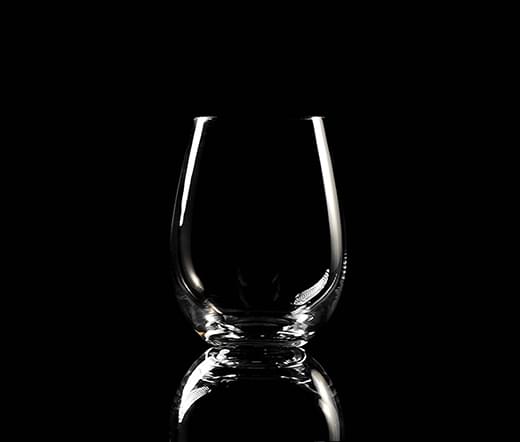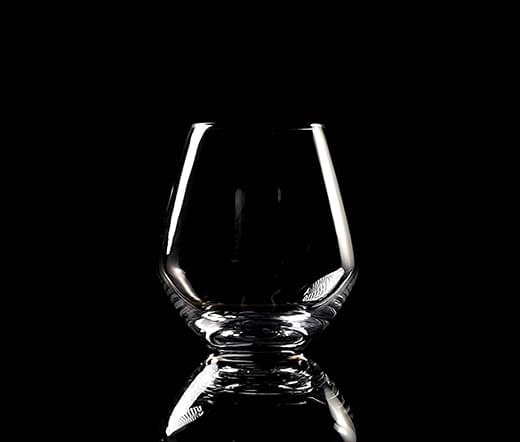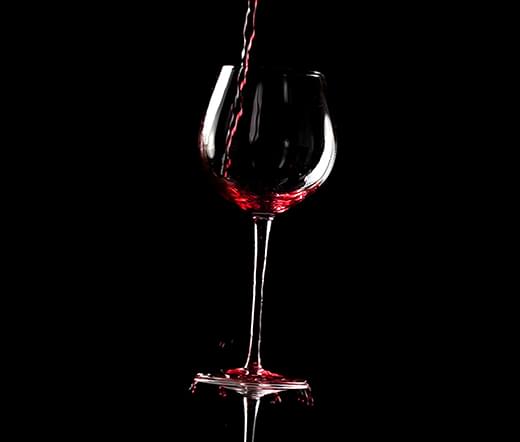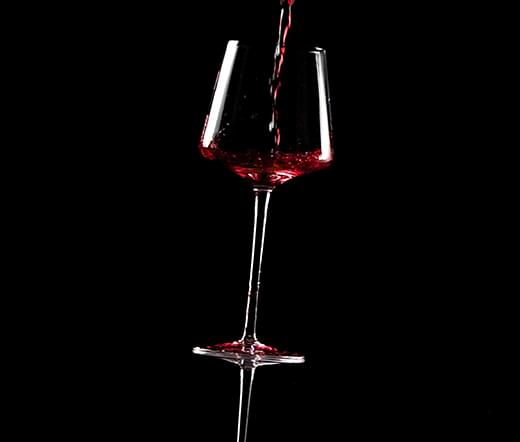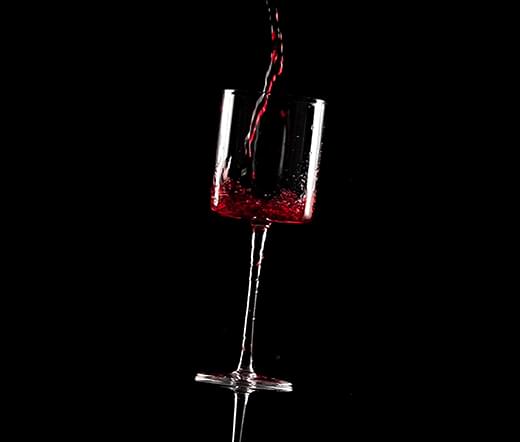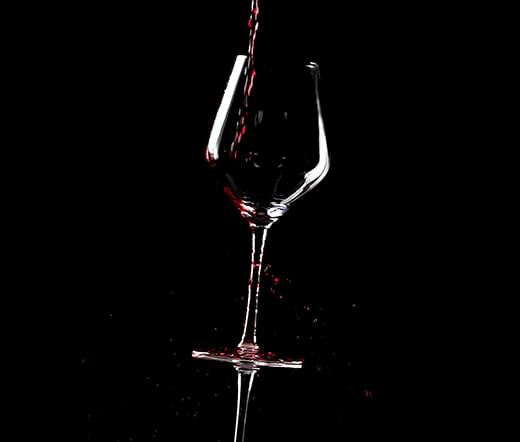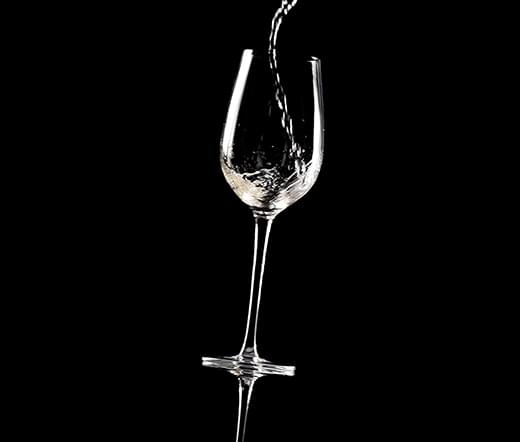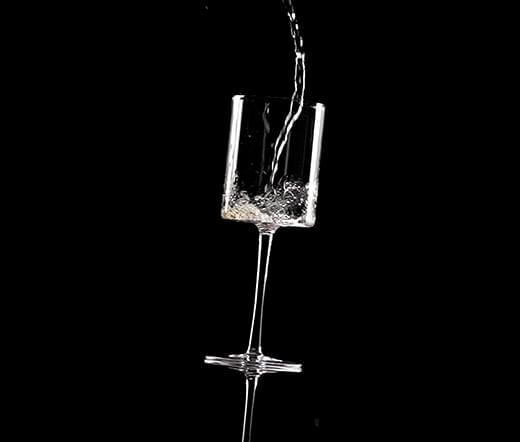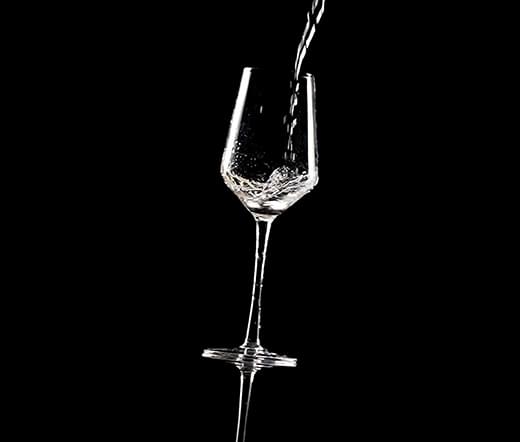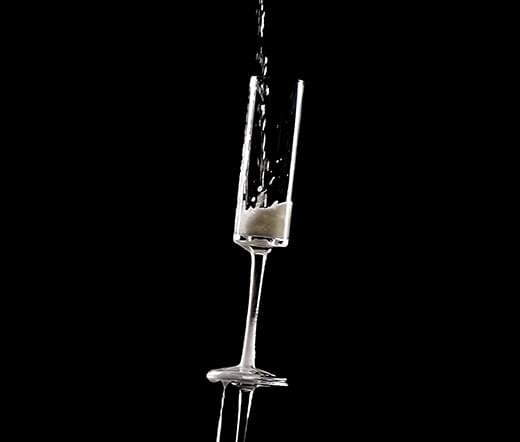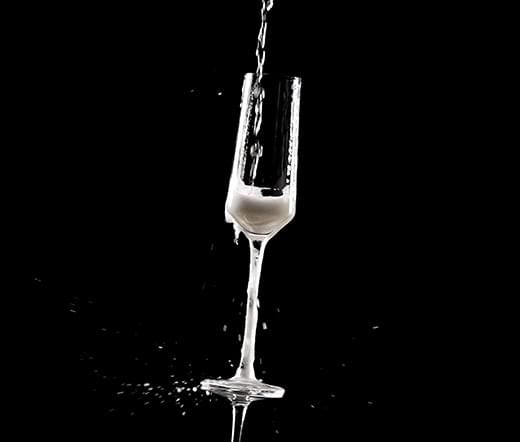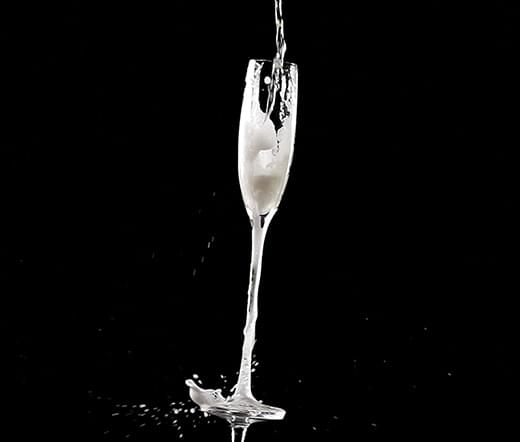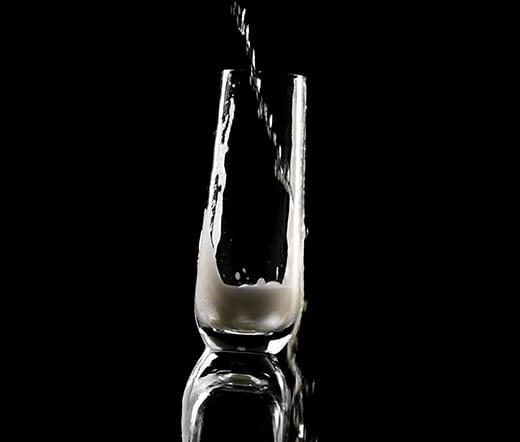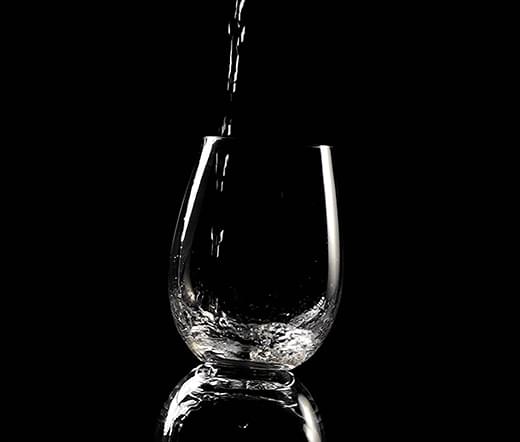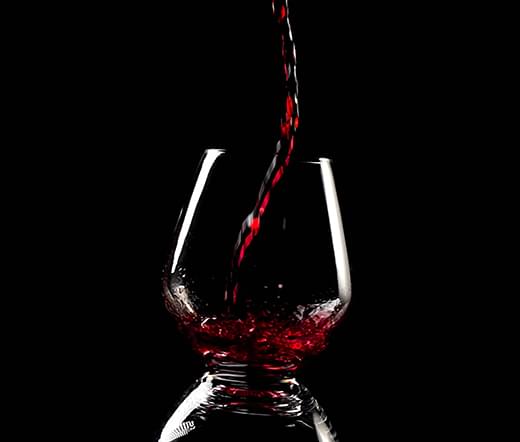 +5 branded
photos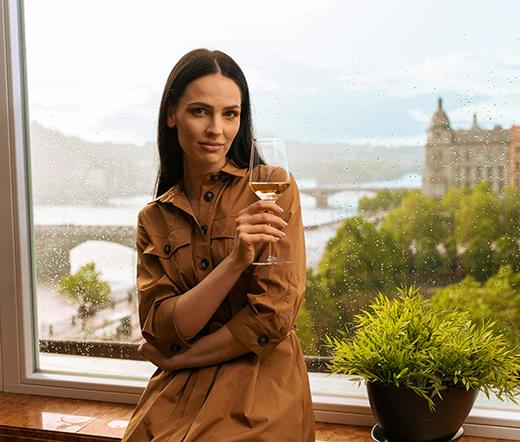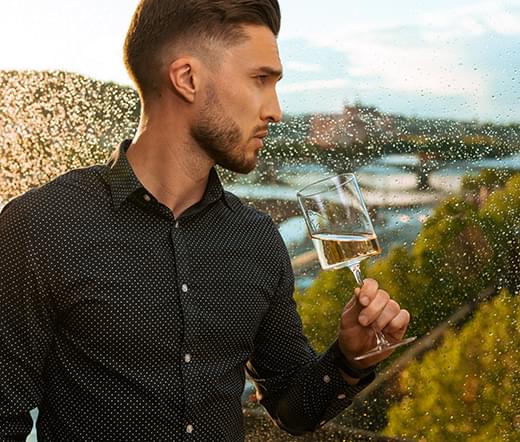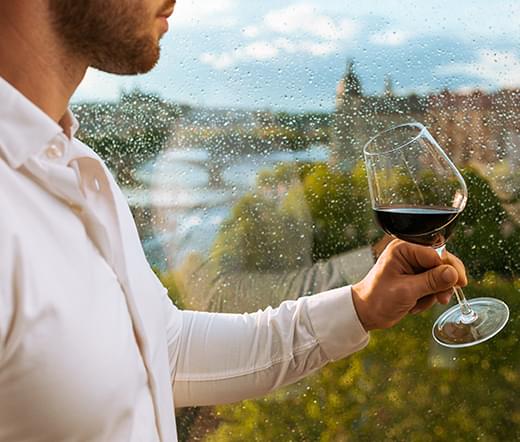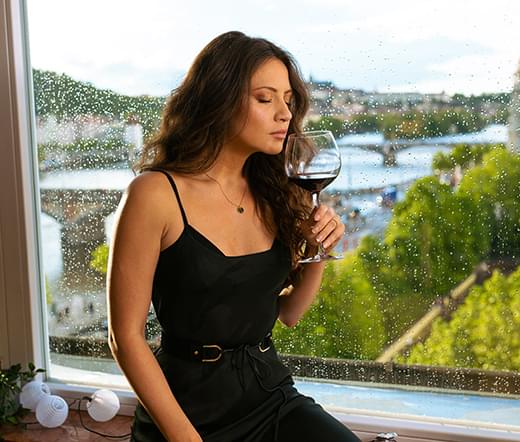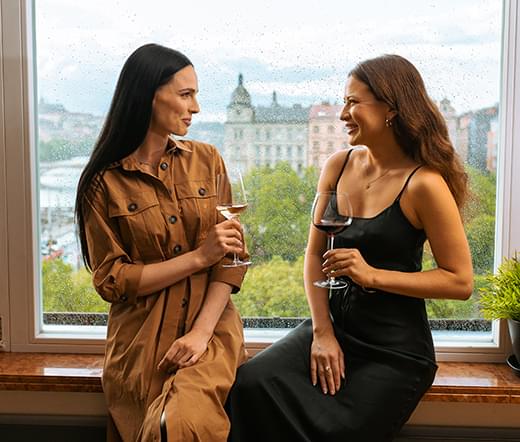 Challenge
So the brief was clear. To shoot a brand video, 13 bumpers and special close-ups for each glass separately to be used for new product videos. On top of all that, to shoot 39 product photos in different scenes and 5 brand photos.
In order to fit into the pre-set budget from the client, we had to shoot all of this in 1 shooting day. We started on location at 3pm and finished at 8am the next day. It was essential for us to film and shoot overnight due to the chosen concept of the videos and photos.
It was essential to coordinate a large crew on location consisting of photographer, videographer, makeup artist, assistants, lighting, models and supervising to make sure everything was done in the given time and nothing was forgotten with the huge amount of deliverables.
What made the shoot even more difficult was the actual glass work. After every shot/photo shoot, the glasses had to be washed and polished perfectly every time, which added a lot to the time-consuming nature of the project and required absolute teamwork.