Client: Natur Produkt
Glucadent - fan(p)astick tooth care!
Brand tv commercial
Content marketing
User video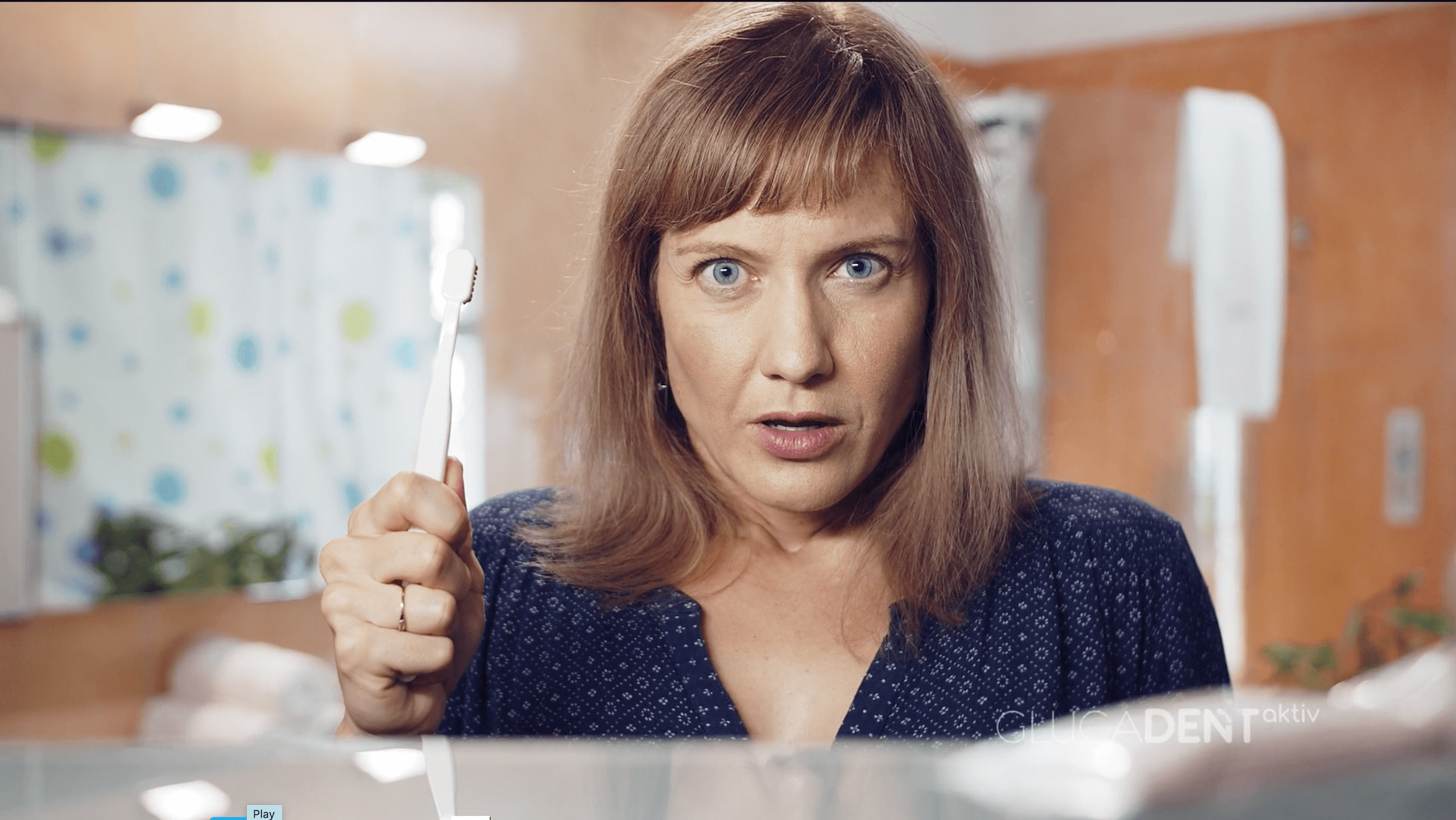 Challenge accepted
We looked at the tootpaste issue
Anyone who often watches TV commercials knows that the vast majority of toothpastes on the subject of periodontitis and bleeding gums are always the same (boring,scary..). scenarios, actors spit blood, sometimes even teeth ... This is exactly what we didn't want, as usually. Anyone who knows us, knows that we say a clear NO to classic advertising. Our idea for Glucadent activ toothpaste come out from the lifestyle idea that when one brushes teeth, he must feel great during (and after) the cleaning process in the sense that one really experiences something that does one good, that helps one, which makes him almost orgasmic feelings. That's the whole core of the poodle in our story - toothpaste is supposed to resemble in its essence and exaggeration pleasant ecstatic effects.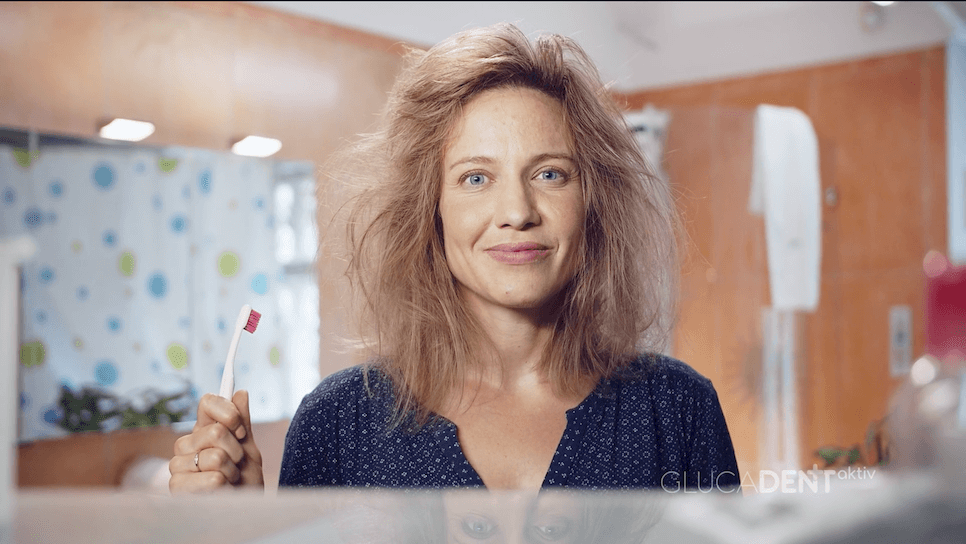 Challenge accepted
Dream team on this project
The number of people who collaborated with each other on the TV spot also corresponded to the complexity of filming. In addition to all members of the agency, two other cameramen (Lukáš Marek, Jakub Adamec), motion designer (Jan Kokolia), illuminator (Michal Stuchlík), actress (Zuzana Páleníková), makeup artist (Lucie Chromá) and external agency Dema joined the project. Production, which helped us record voice overes and overall enchant with sound. Post-production lasted less than a month. The result is an original advertisement deployed in the online and all television programs of the Prima group and TV Barrandov.