Client: VŠPP
Divine Results from the Divine Field!
creative campaign
performance
content marketing
social
Challenge accepted
Birth of the 3 best campaigns of 2020 according to WEBTOP 100
We were given the task of creating a long-term communication strategy for the University of Business and Law, which will lead to it bringing as many new students as possible to school desks at the branches in Prague, Brno and Ostrava. It was a new field of Marketing Communication (www.bozskyobor.cz) - both for bachelor's and master's studies. We got our hands on a divine field, so we set up a creative concept - Rule the marketing. First, we created original eye-catching visuals based on today's most popular social applications - Messenger, Tinder and Spotify, to which LinkedIn added and released everything. Subsequently, we developed a dense and interesting content, which we regularly released into the air after certain doses. And students were coming!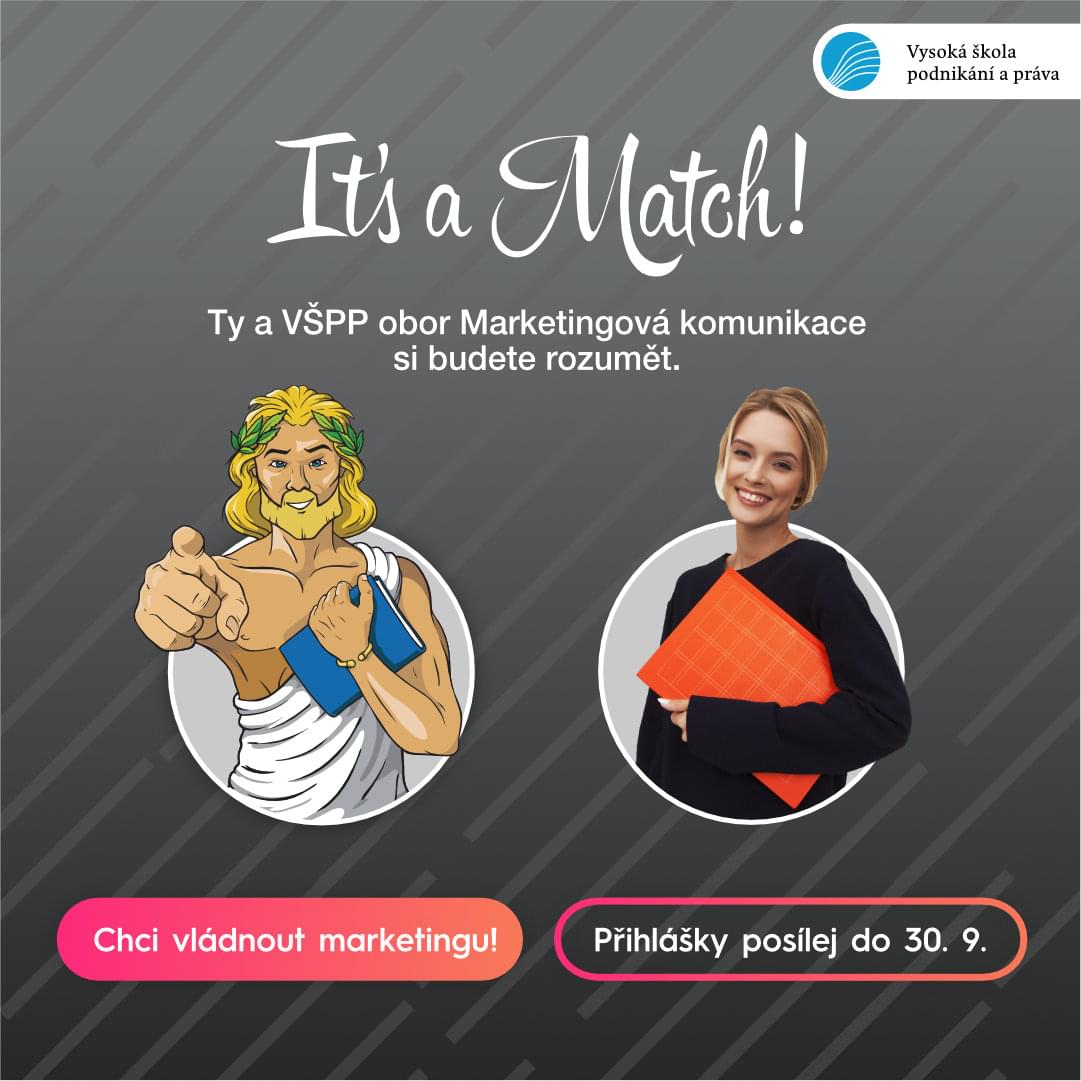 Target group
Target groups were divided into 2 groups according to full-time and distance study. It was especially important for the presenters to show that we are a school, where they will not be bored and we will go against them with untied creativity in the form of social networks - tinder, spotify, messanger. On the other hand, it for distance students more valid to hear hard data, what they will learn and what can they do in real life after study.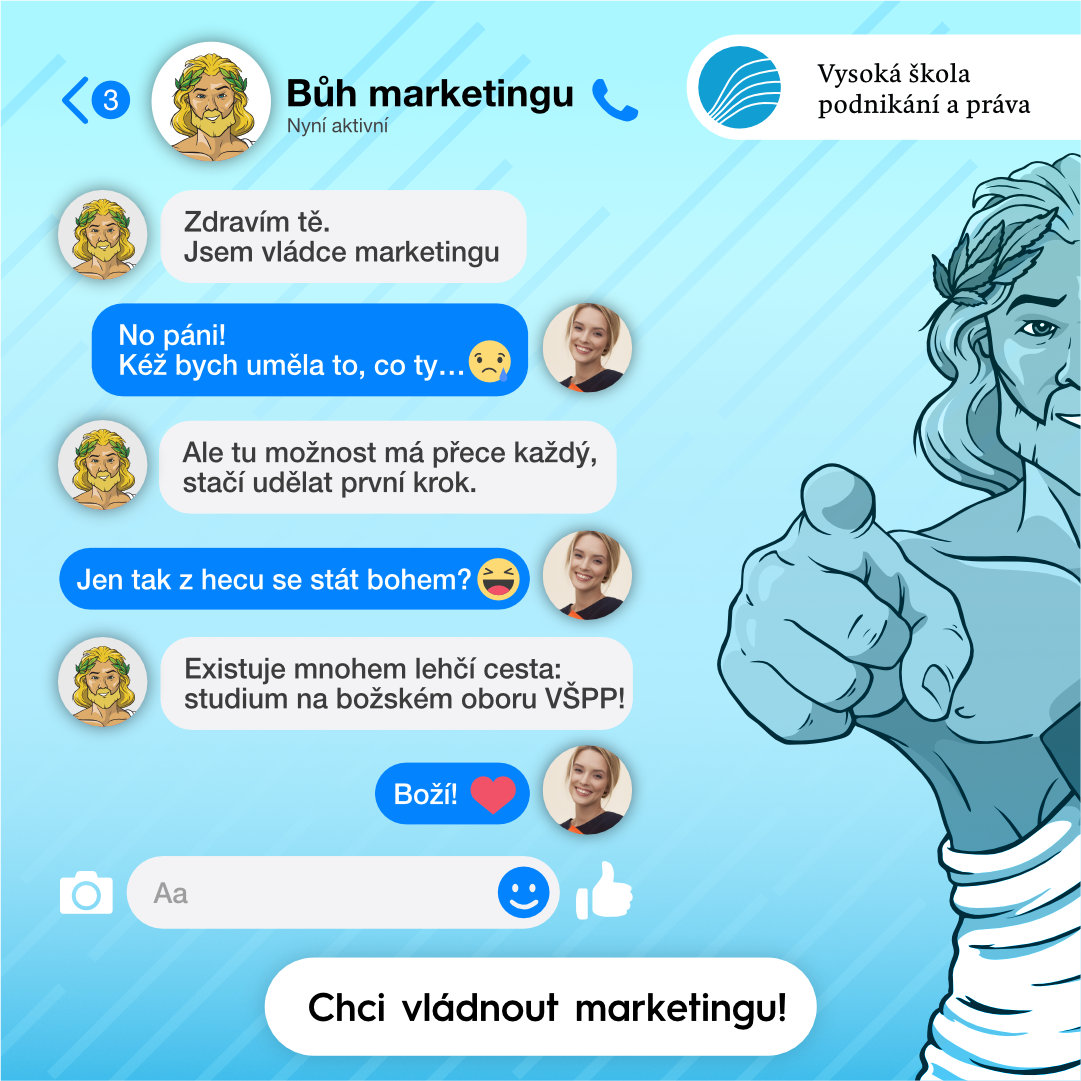 How it turned out?
Hunred worth gold
The campaign ran from June to October through Facebook and Instagram. The result of our efforts was the acquisition of more than 130 students who actually entered the UNI at the beginning of the semester. The client was so satisfied with the results of our work that he extended his cooperation with us - for example, the management of social networks - indefinitely.