What new features has Instagram introduced recently?
Instagram Marketing API Extensions
The Instagram Marketing API allows third-party platforms to schedule and post ads, with this new addition providing more ways to customize your IG ads with product tags right within your social management apps. Instagram also added search ad placement through the API in March and story scheduling through the Instagram Graph API in May. So now you have many more ways to manage your IG ads and organic content.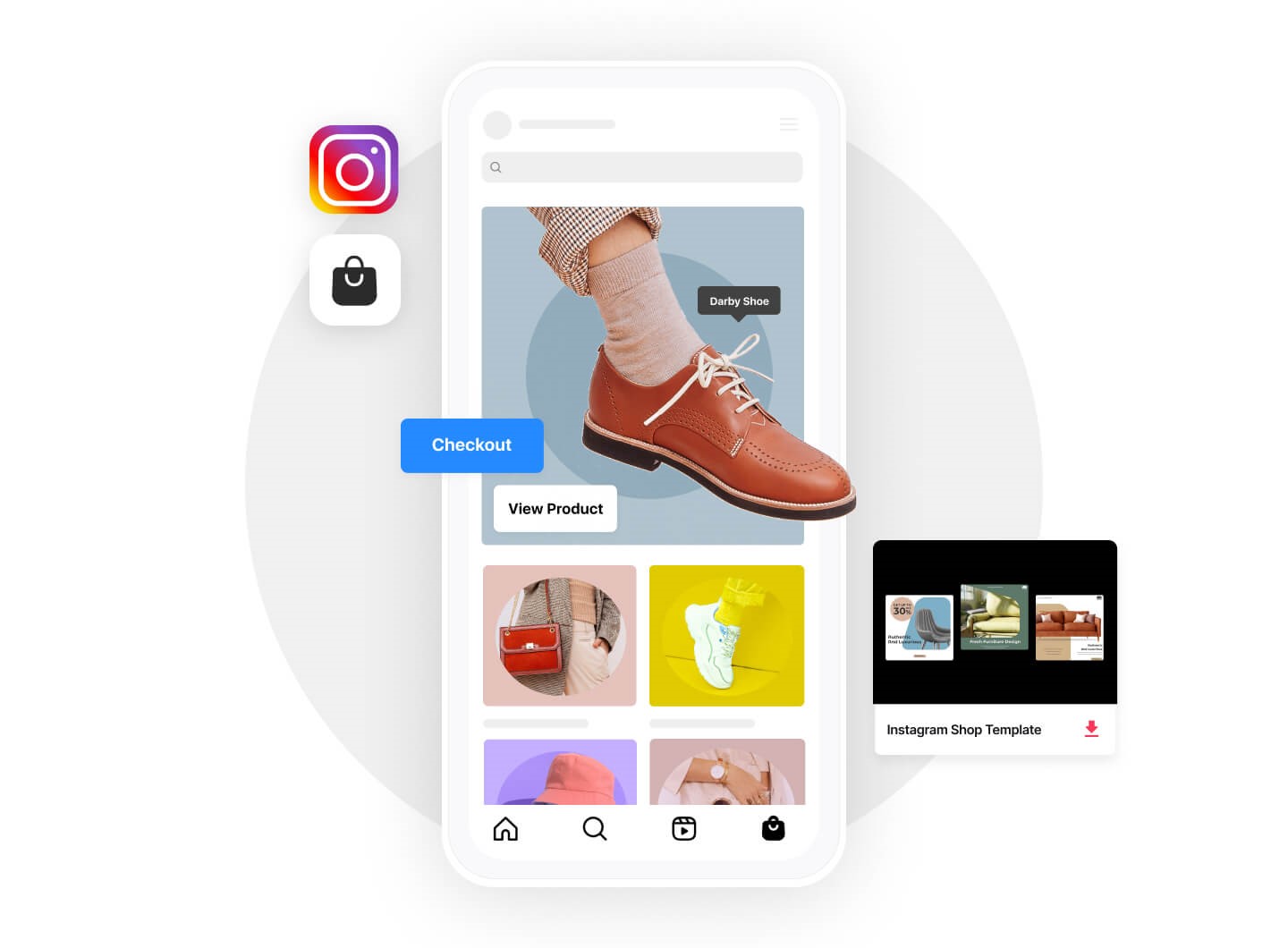 Instagram brings news to Stories
Instagram is testing three new features in Stories. Nearby feed that supports local businesses, custom stickers from photos of objects, and highlight comments from profile posts.
Nearby feed
The first new feature is a new feature where content posted in a given location is displayed. The new "Nearby" feature will highlight public content from users and businesses near you. The goal is to increase user engagement and promote local businesses. The feature can be found on the main Instagram page next to shared stories.
Custom stickers
The second feature is to create object cutouts directly from your photos, like on iPhone devices. The sticker is then saved in the engagement tools stories and can be reused. The new tool can identify specific objects in a photo, cut them out in isolation and insert them into content. According to Instagram, it will be possible to create stickers not only from your own photos in your mobile device's gallery, but also from relevant images you see publicly on Instagram. In addition to Stories, you can then use these stickers in video reels.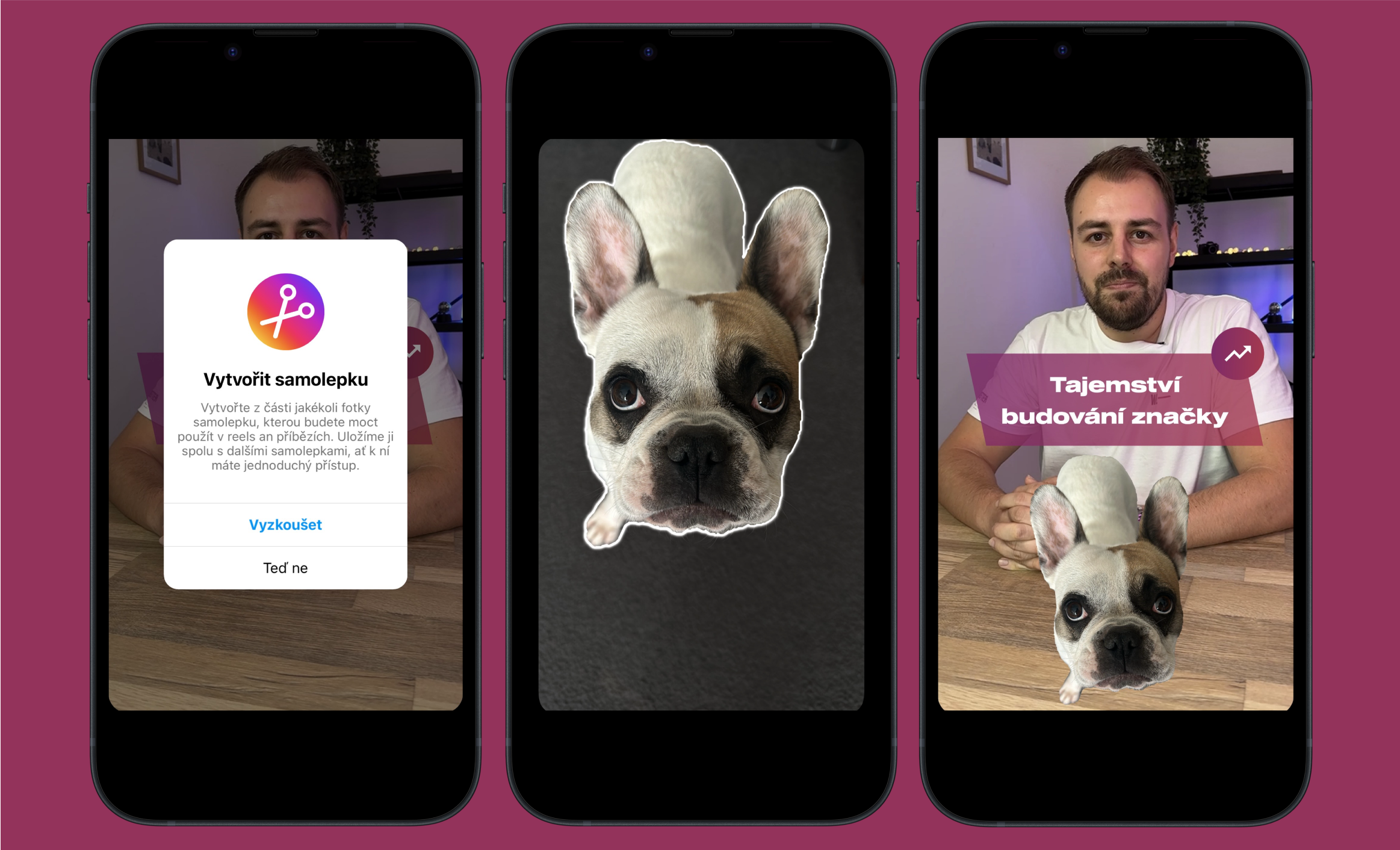 Highlight post comments
The third new feature is the ability to highlight a selected comment on posts in your Stories. By sharing selected comments in stories, you can build a stronger bond with your followers and increase your profile engagement metrics.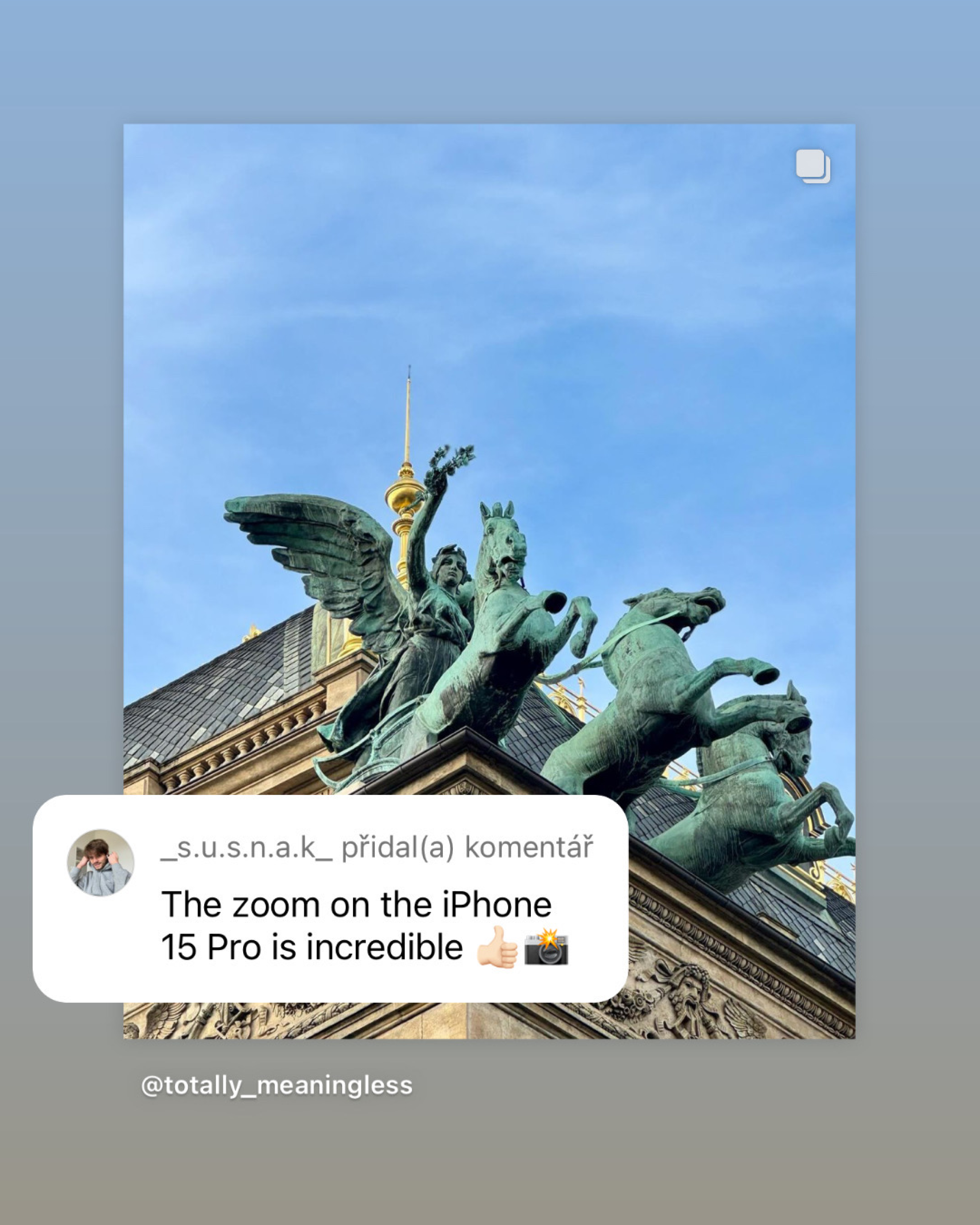 Welcome polls in comments
Instagram will allow users to add interactive polls to comments on feed posts and video reels. Polls themselves are nothing new on Instagram, as they have previously been available in Stories and Messages. However, this simple and fun form of interaction has proven to be a popular tool for sharing opinions and engaging with other users' content. This innovation can be a great way for creators and businesses to get feedback and increase interaction with their audience.
Another attempt to make "Notes" more visible
The latest addition to our article is the ability to add videos to notes in the messages tab. This feature should liven up your notes and help them stand out among other content. Instagram believes this new option will be particularly successful with a younger audience that has already shown interest in Notes in the past. Young users are ten times more likely to share notes than older users, and more than 20% of notes created by young users also receive a reply from other users. This news includes short videos, which could be particularly attractive to younger generations as they are the most prevalent among them.

Polls in comments and adding videos to Notes are now gradually being rolled out on Instagram and will soon be available globally. With these new features, Instagram should be a more fun and interactive environment to use on a daily basis.

What do you think of the new features Instagram has introduced and are you using any of them? Us Social Media team is excited about them.